06/24/13 Trivia Question
Question:
What color does the King in Cinderella turn when he gets really mad? At least most of the time...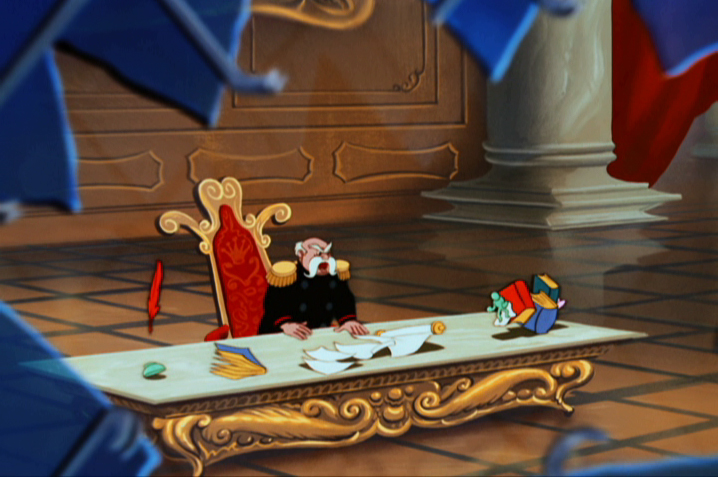 Answer:
A deep purple is what he turns in the first Cinderella movie... in the scene where he is throwing objects at his main dude. And you should see the color of crimson he turns when he is kissed on the cheek by Cinderella...
Here is the king when he is angry... he isn't purple at this moment, but he is a little crazed...
After being kissed the above picture is what he looks like...