So, Gnomeo and Juliet is one of those movies that came out without a lot of fanfare and then sort of disappeared. Disney had a hand in the movie--obviously so considering the DVD comes with Disney Movie Rewards points--but it still isn't a well known movie.
I first saw the movie in a local movie theatre when it came out and then I think that a few years back I rented it. Both times I saw it I thought it was adorable and sweet, but it seemed like I could never find the movie in a store to purchase. Therefore, this holiday season I asked for it from my family, and since my family celebrates Hanukkah in addition to Christmas I was able to get it early.
Believe it or not even though it came with Disney Rewards points I didn't really pay attention to that. It doesn't have the beautiful intro of a Disney movie and so I watched it without the intention of writing anything about it in my blog. Whoops on my part, because while it may not be the traditional Disney stuff I usually look at, it is still Disney related and so it deserves a shot.
All that being said there are some great things about this movie, but also a few that don't make sense.
Some of the great things that come to mind are:
A sweet love story (with other sub-love stories woven in that are cute and/or sad)
A delightful animation style
Elton John's vocals
A fun and wide-ranging selection of accents (gnomes of the world unite!)
Random side-character behaviors that work (such as, the Frog's little 'your love is doomed, your love is dead' thing)
Over-the-top silliness that makes fun of itself (such as, the Terrafirminator, made even more entertaining by having the famous Hulk Hogan doing the advertisement for it)
Random visuals (such as, the Hasselhoff screen saver which is so silly but awesome)
Beautiful use of light and color (such as, with the special orchid)
A happy ending! Also, making fun of Shakespeare's dark themes and how the ending to Romeo and Juliet could have been improved... sorry for Shakespeare fans, but happy endings or at least more hopeful ones are important to me.
Some of the things that don't make sense are:
The evil red gnome being put back together for the credits when each of the main characters had a parent who was 'resting in pieces'... so it raises the question, why can he be glued back together but other gnomes can't? Were they just in too many pieces, is this new technology, were the pieces of the parents lost, etc.?
Why does the blue gnome Queen--Lady Blueberry--seek out conflict so much, even when it puts her son in danger? She obviously cares for him, but she puts her sense of revenge for imagined or real wrongs is more intense than her care--though while she wants revenge she also ignores her responsibilities and looks to her son to do her job.
The red gnome King gluing his daughter to a tower... and trying to find her a suitor for that matter. He clings to his daughter so much and is so worried about her safety, but he is willing to have her date a blue gnome who couldn't probably protect her even if he tried. Then he glues her to a tower, which while allowing him to keep her from running off into potentially dangerous situations, it also does not allow her to evade danger and she could harm herself trying to escape the glue. Also, when the blue gnomes and the machine are attacking them he doesn't seem too concerned with checking on his daughter's safety even though she cannot move!
In the end I personally think that this movie has more pros--if you are able to handle cute and silly things--than cons. If you haven't watched it and have the opportunity to you might want to give it a watch. I doubt it is a movie for everyone but I also think that it is an underrated semi-Disney movie.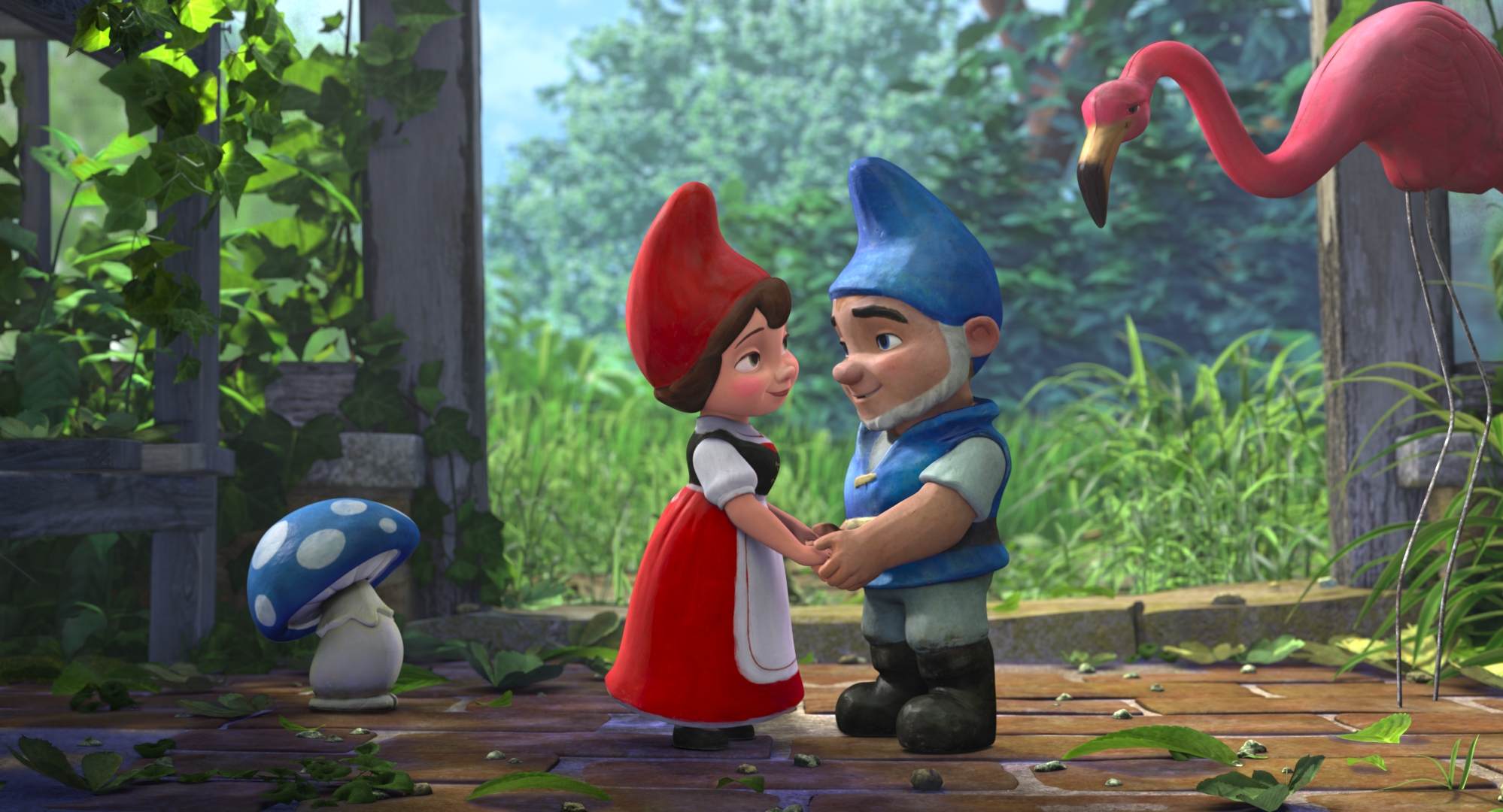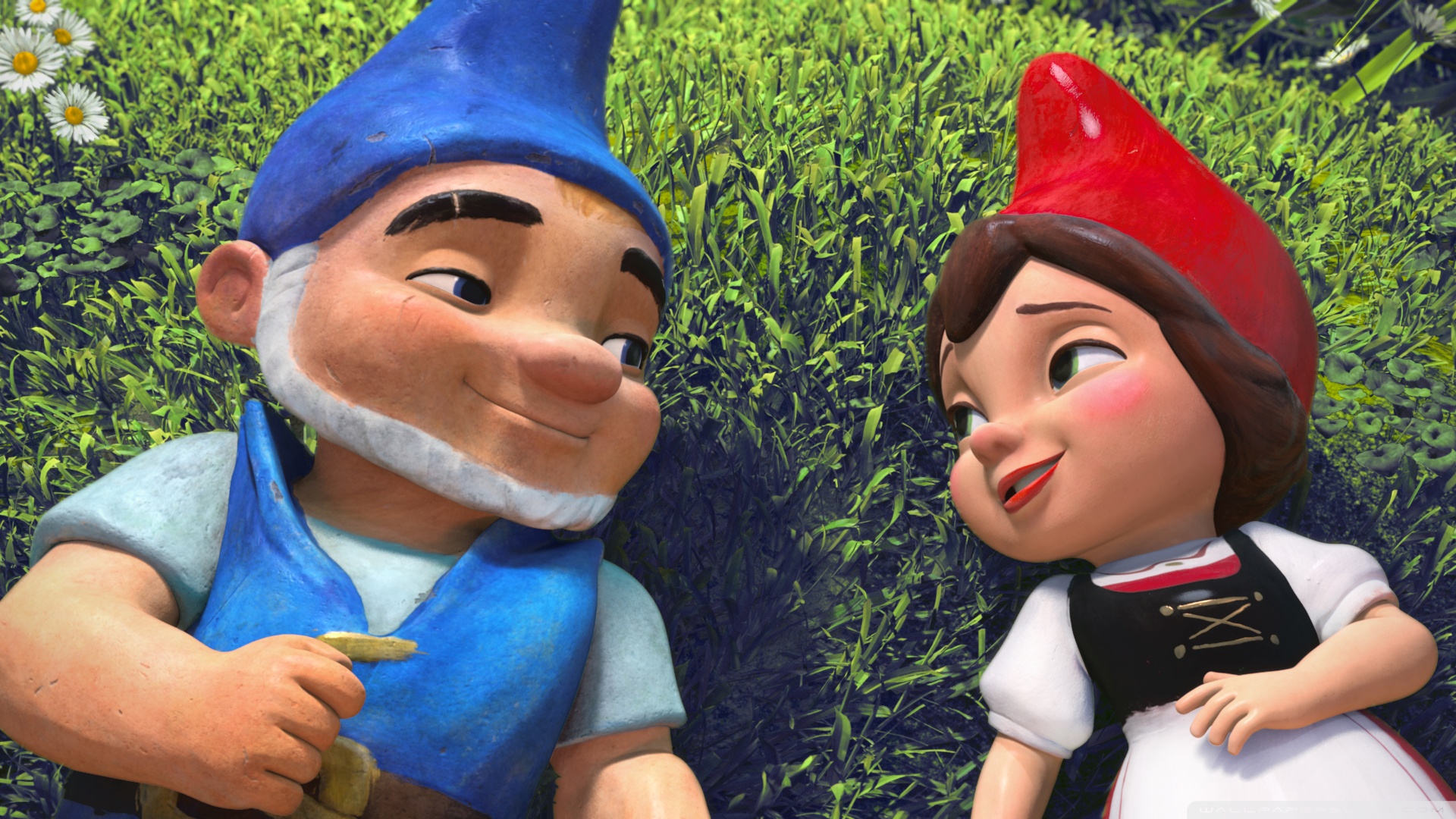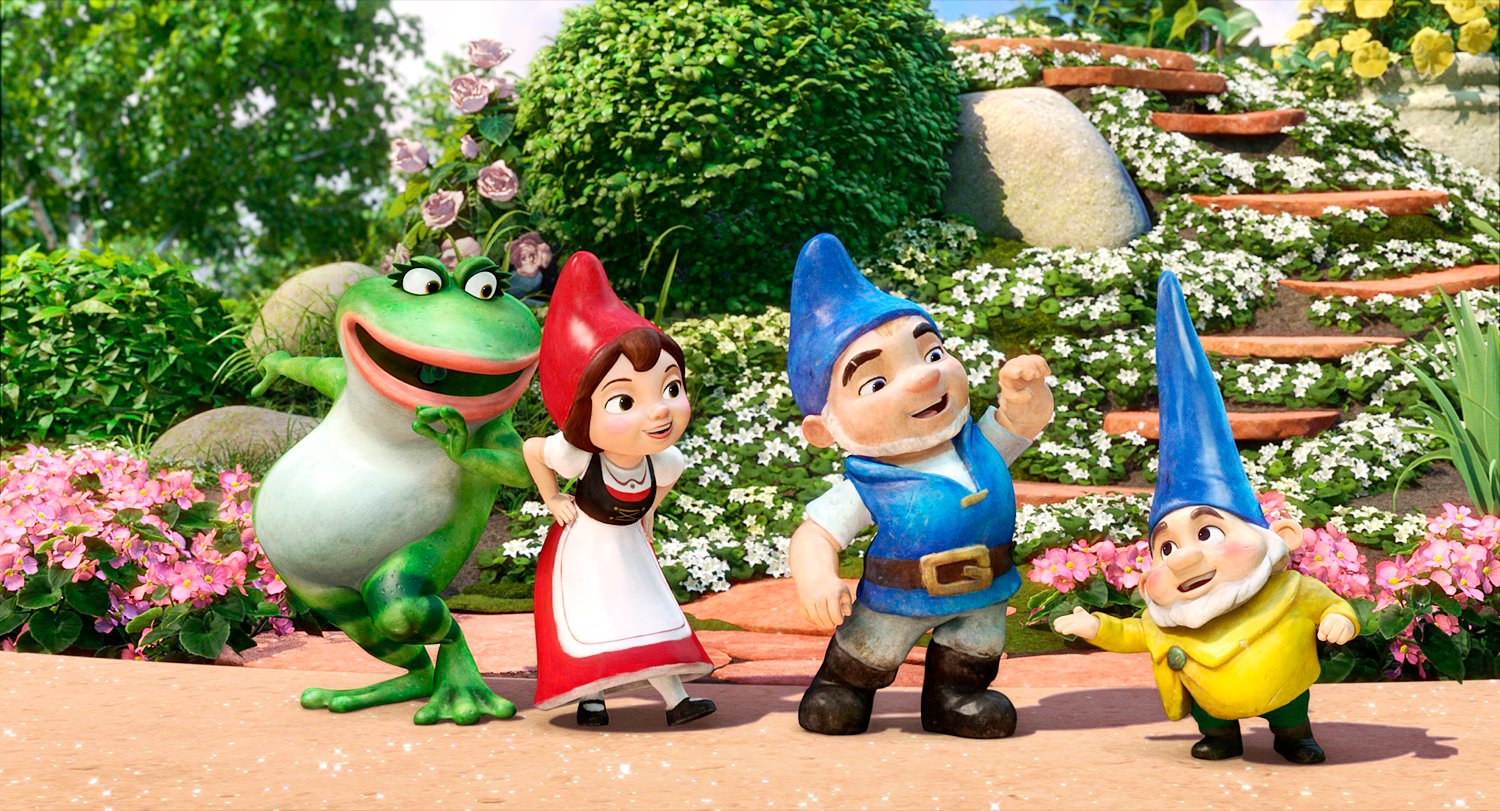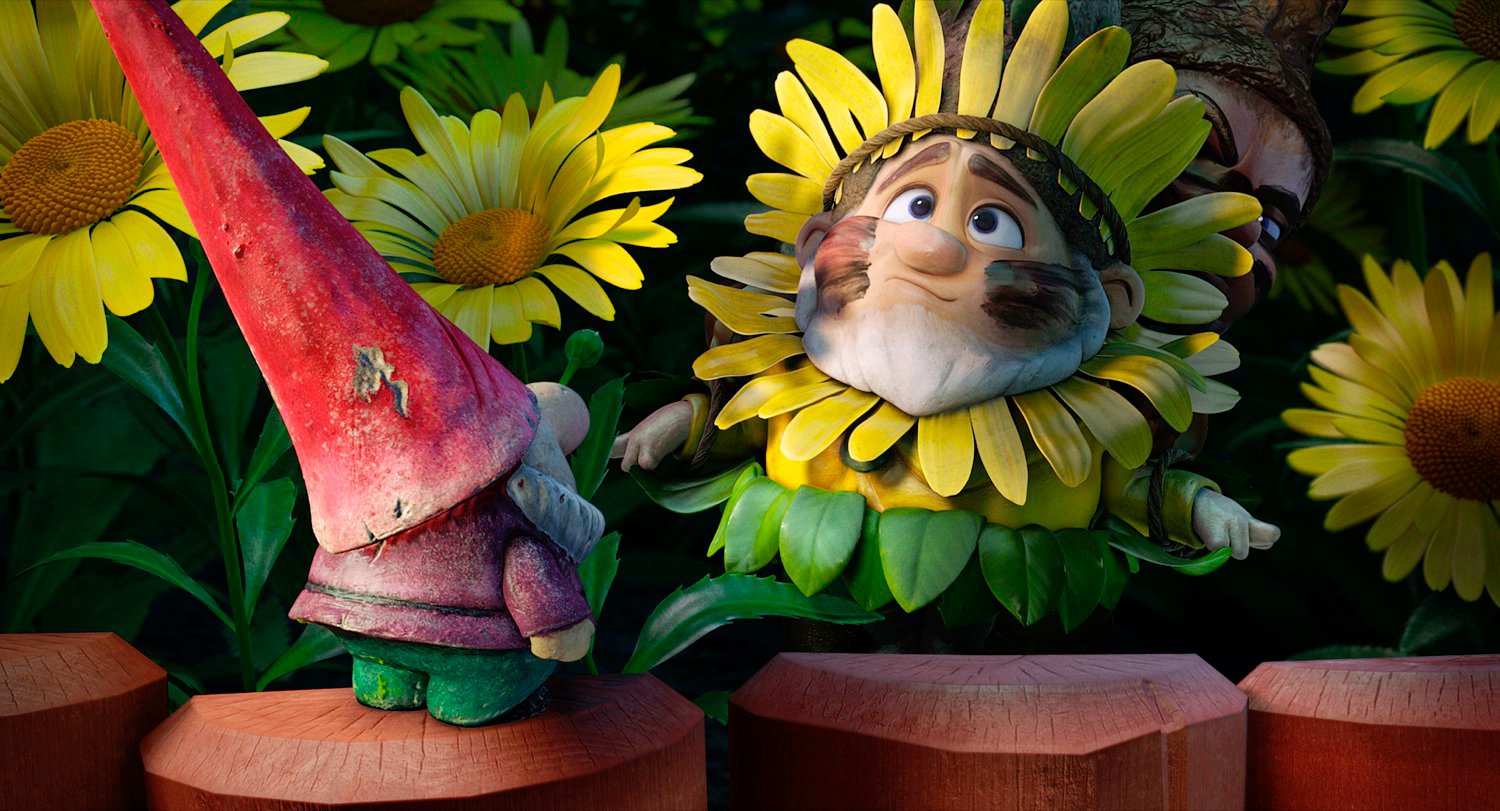 Lastly I have a question for you... is this a con or is it silly enough to be a pro?